Fire Protection Ireland is the leading supplier of Black Diamond kitchen suppression systems, Fire Protection Ireland is Irelands leading independent provider of BLACK DIAMOND Kitchen Suppression System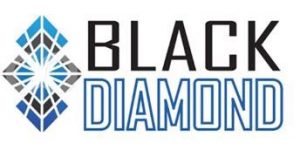 The SEVOTM Black DiamondTM fire protection system for industrial kitchens is safe for humans and environmentally friendly. It utilizes the most advanced technology available, differentiating SEVO from all others in the market.
Fire is one of the biggest safety concerns in industrial kitchens. According to 2010 assurance company reports, 5 restaurant sector companies a day suffer fire related losses. This adds up to millions of dollars annually. The owner of the kitchen is responsible for evaluating risk and taking the necessary actions to effectively prevent and protect kitchen appliances from fire. A SEVO Black Diamond System is an investment of less than 5% of all the kitchen equipment. In the event of a fire the Black Diamond system will minimize losses and limit kitchen down time.
Fire Suppression Systems
Fire Protection Ireland supplies Fire Suppression Systems used in environments with heavy power equipment. Suppression systems use a combination of dry chemicals and/or wet agents to suppress equipment fires.
Fire Suppression Systems are used in areas which may be left unattended for periods of time but where it is essential that an outbreak of fire be dealt with straight away. A Fire Suppression System can provide a rapid response to a developing fire with a clean agent leaving no residue and most importantly no equipment damage.
For these reasons, Fire Suppression Systems are commonly used to protect
IT Server Rooms
Switch Rooms
High Value Storage Areas
Electronic Equipment Rooms
Commercial Kitchens
Any room or premises with a lot of electrical equipment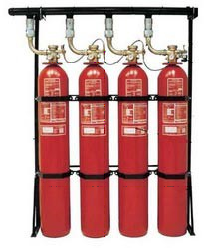 Fire Suppression systems have become best practice in several industries as they help control damage and loss to equipment. Common means of detection are through heat sensors, wiring, or manual detection (depending on system requirements).
At Fire Protection Ireland we have the technical expertise to design, install, and maintain all types of Fire Suppression Systems.